Hi
In SQL22, Is there a way to allow only / force encrypted connections?
I have 'force encryption' on and have cert installed:
But when I connect via SSMS I can unselect ' Encrypt Connection' and it connects. My understanding is that means that it is allowing non-encrypted connections: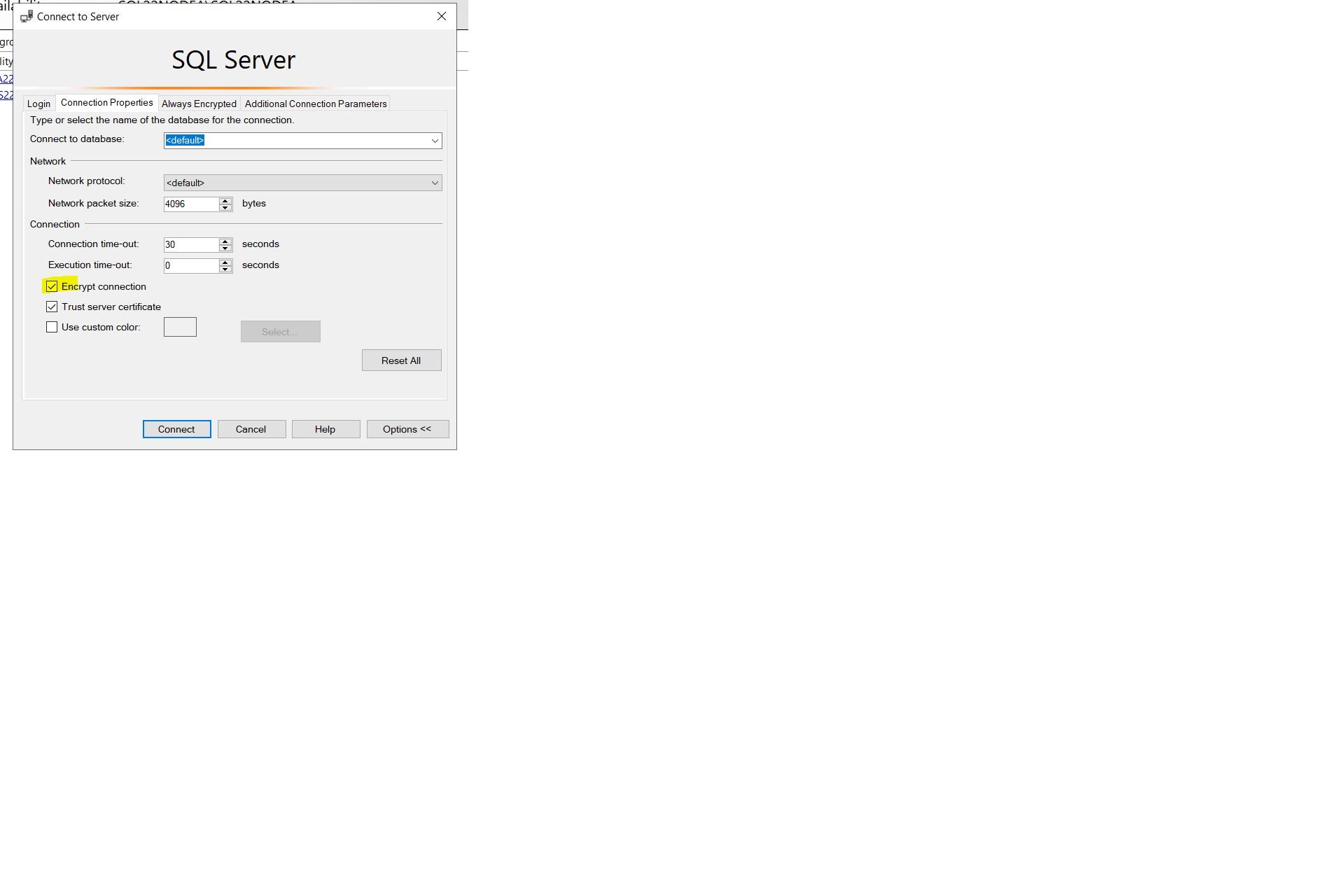 How do I make my SQL server not support non-encrypted traffic?
If I run:
USE [master]
GO
SELECT DISTINCT (encrypt_option)
FROM sys.dm_exec_connections;
GO
I get:
encrypt_option
FALSE
TRUE