I will be doing a webinar for MSSQLTips.com about migrating your on-premises SSIS solutions to the Azure cloud. Specifically, the Azure-SSIS integration runtime environment in Azure Data Facture. The webinar is Thursday the 7th of March at 8PM UTC.
The abstract:
Integration Services is a mature ETL product that has been around for more than a decade. A true alternative is still missing in the Azure cloud, but you can migrate your existing projects to Azure. In this session, we'll cover the options you have for your migration project and we'll go into detail on how we can run SSIS packages in Azure Data Factory. You'll learn more about:

How to set-up the Azure-SSIS environment
How to create a custom set-up
How to automate the start-up and shutdown of this environment
How to run your SSIS packages in the Azure cloud
How to use the Files service in Azure Storage

By attending this webinar, you'll prepare yourself for a migration of your on-premises SSIS solution to the Azure cloud.
You can register here.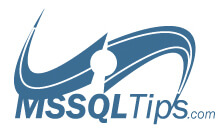 UPDATE:
You can find the recording here.