I'm delighted to announce I'm participating in a panel discussion about data warehouse modernization. The full title is "Data Warehouse Modernization – Crafting a Successful Migration Strategy ​​​​​​​Post Pande​​​​​​​mic​​". The webinar is hosted by Astera Software (they offer low-code ETL and data warehouse builder solutions) and I'm joined by Kent Graziano (retired data warrior at Snowflake) and Jay Mishra (COO at Astera). The webinar takes place at May 16 at 11AM PST (6PM UTC).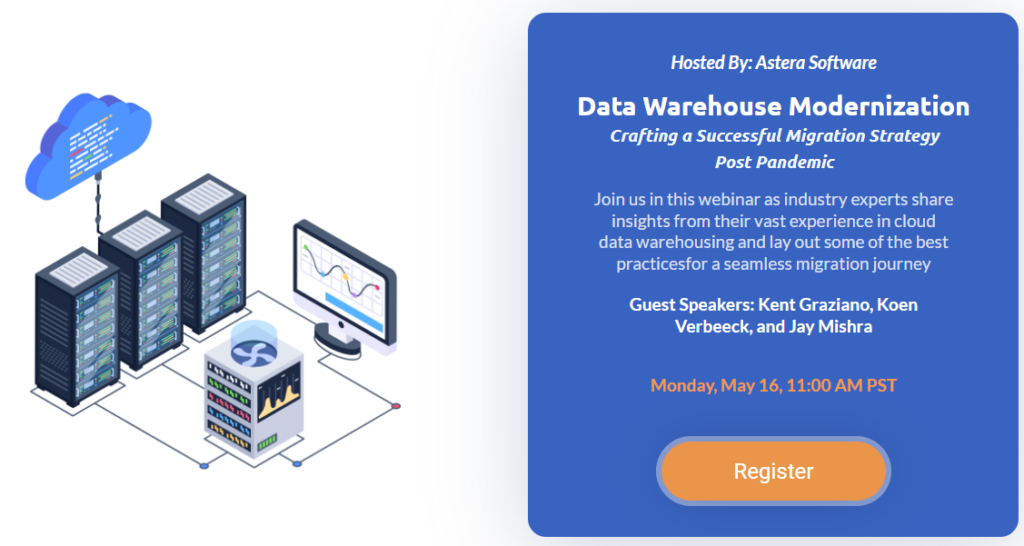 You can find more info about the webinar and the registration here.
The post Webinar – Data Warehouse Modernization first appeared on Under the kover of business intelligence.