After a very long work, a new version of www.SQLpassion.at was deployed last Thursday. It includes a brand-new corporate design, which is much more modern than the older version. I really like the clean new way. Covid-19 has dramatically changed the training business, because everything is currently done online – and I assume that this will also continue in the future.
Therefore, a lot of work on my new website was gone into a brand new section called Online Trainings. Here, you have currently access to 9 SQL Server related online trainings from me: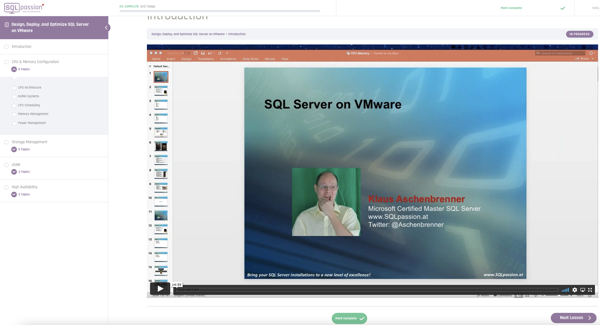 In addition I also plan to record a lot of new online trainings in the near future. This was also one of my goals when I set up my new Home Studio setup. And to celebrate the relaunch of www.SQLpassion.at with you, I offer you a huge discount of nearly 50% for my online trainings. You will get them for only EUR 119 instead of EUR 229 until July 31, 2021 (incl. 20% VAT).
And the great thing is that you will get a life-time access to the trainings – you don't have a restricted access just for a few days/weeks or months, you will get them for your whole life! So, there is no hurry in consuming my SQL Server content

I'm already looking forward to welcome you to my new website and in my online trainings.
Thanks for your time,
-Klaus