A few minutes ago, I received an email from Microsoft presenting me with the 2021-2022 Microsoft Most Valuable Professional (MVP) award. This is my 8th award and I am just as excited and amazed as I was for my first one.
This award is extra special this year considering the challenges and struggles of the pandemic as well as my own family medical challenges.
There are so many others in the community that give their time to help others by sharing knowledge, recording videos, writing blog post and articles, mentoring others, and so much more that are deserving of this award.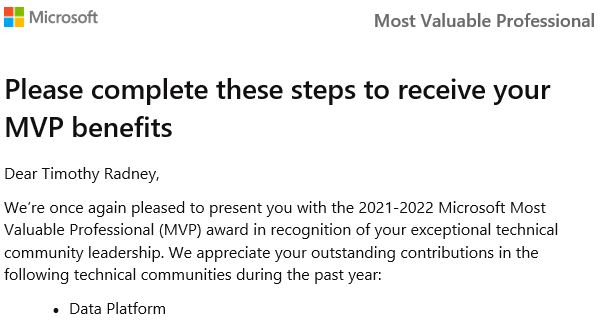 Thank you to the SQL Server community and all of my friends that give me the opportunity to speak at your user groups and events all over the world. You all mean the world to me and I consider myself very lucky to be part of this community.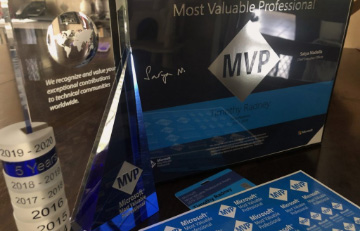 I will continue doing what I love and paying it forward by sharing knowledge, mentoring others, volunteering to help out at events, blogging, creating videos, and encouraging others to get involved.
The past decade being part of the SQL Server community have been some of the best years of my life. Thank you all.
The post MVP for Another Year 2021-2022 appeared first on Tim Radney.