I've now been printing surgical mask straps aka "Ear Savers" since April 5th. It has been a wild journey getting started and obtaining all the supplies needed such as filament, rubber bands, alcohol, glue sticks, stamps, tape, and other misc items.
Fast forward from April 5th to July 14th and I've printed a great deal of ear savers, or at least I think so. Keep in mind that every one of these have been donated for free to health care workers, teachers, and anyone that has to wear a mask for extended periods of time. Here are some numbers:
16,616 Ear Savers Printed
61 Spools of filament used
23,594 meters of filament used
77,409 feet of filament used
14.66 miles of 1.75 mm filament used
108,004 inches of ear savers if you put them end to end
9000 feet of ear savers if you put them end to end
1.7 miles of ear savers if you put them end to end
61 kilos of filament used
134.2 lbs of filament used
345 first class stamps used
33 small flat rate USPS boxes sent out
13 medium flat rate USPS boxes sent out
50 US states have received ear savers from me, plus the UK
218 unique request for ear savers
4 Ender 3 Pro printers in use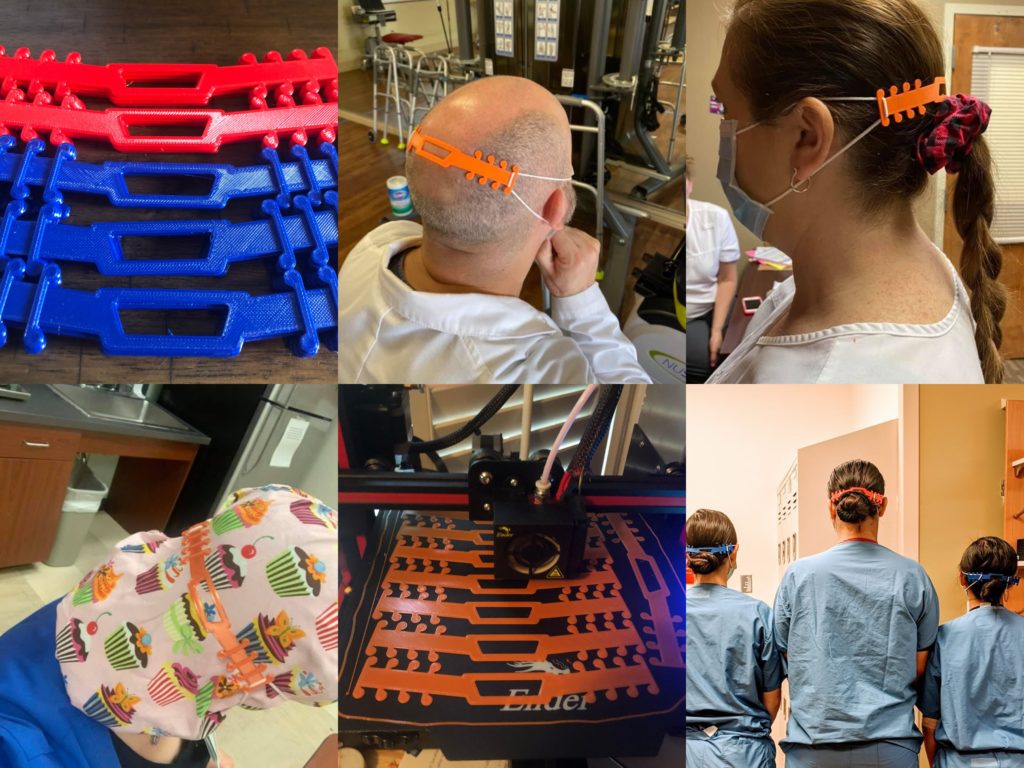 Many friends and friends of friends have asked how they can help. There are a couple of ways.
The #1 way is to help find people that need these. Anyone that must wear a mask for extended periods of time that have the elastic bands that go over the ear need one of these straps. Please put them in contact with me.
Another way to help is by helping me purchase more supplies. I spend on average $25 per spool of filament to make 220 ear savers. It has also been averaging around 10 cents per ear saver to mail out. 6 per envelope with a 55 cent stamp or 100 in a small flat rate box at $8.30. Donations can be made via PayPal or message me for my address and direct ship some filament. Seriously, any help is appreciated but not expected and certainly not required to receive any ear savers. To date I've spent $2,838.57 on filament, shipping, and various supplies. Oddly $30 just in rubber bands. Two rubber bands per bundle of 20 ear savers.

The post 3D Printing Ear Savers Update July 14th 2020 first appeared on Database Professional.