I have now printed over 20,000 ear savers. I hit 20k printed yesterday on Aug 5th, exactly 4 months after starting this project. As of 7PM Eastern today, my stats are: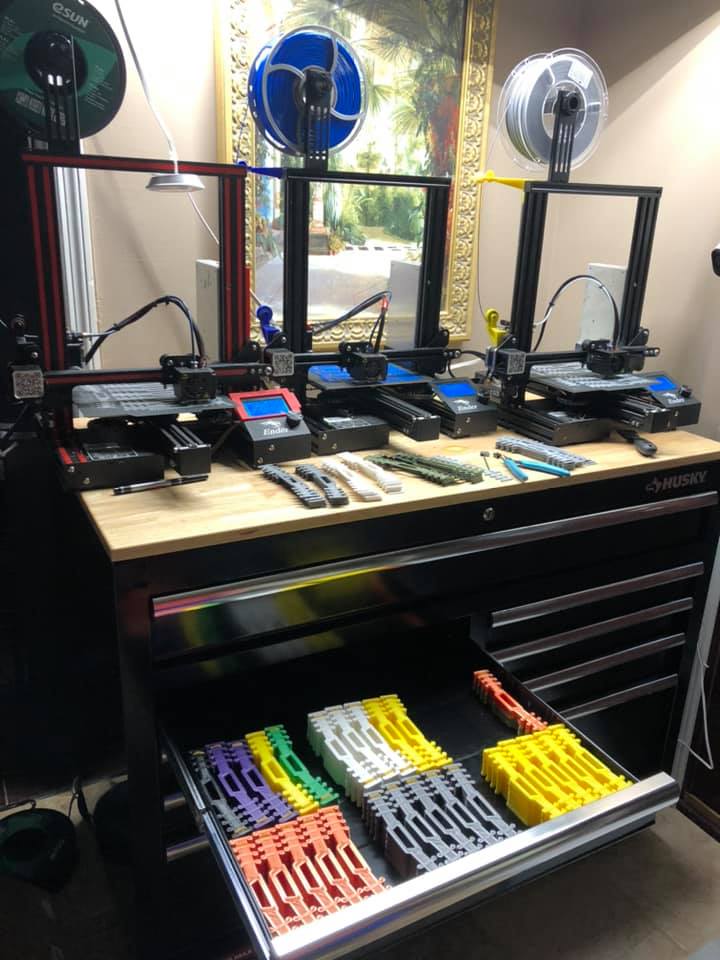 20,357 ear savers printed
20,223 shipped
75 spools of filament used
28,906 meters of filament used
14.91 miles of filament used
165 lbs of filament
2.09 miles of ear savers placed end to end, 3360 meters
400 first class stamps
34 small flat rate boxes
18 medium size boxes
3000 largest order request
3 smallest order request
I would like to thank everyone who has helped spread the word about this project so that I could reach all 50 states plus the United Kingdom. 20k is a huge number for printing these. Combined with Paul Randal, we've printed and shipped over 30,000 ear savers. Several other friends local in Columbus GA (Paul Payne and Jon Gutowski) have printed a combined 20k and friends in the SQL Community like Kathi Kellenberger, Ben Miller, Angela Tidwell, and others have been printing as well.
With schools starting to open and more people going back into offices, the demand for PPE and comfort items like these ear savers should continue. If you need these for you, your family, friends, etc, please reach out. Everyone I know are printing and donating these free of charge.
I have been blessed to have support early on to help get this project going and to get the supplies needed to print, package, and ship these out.