It's been a while since SQL Cruise has been in Alaska, but come August 12 2017 we are returning in a big way for our 13th event since our founding in 2010, bringing one of the most sought-after minds in Microsoft SQL Server for a week of instruction, conversation, and insight: Bob Ward.
The SQL Cruise Model
SQL Cruise is a week aboard Norwegian Cruise Line ships. During the week we hold formal classes while at sea and explore exotic and adventurous locales while in port with friends and family our attendees bring along for the adventure or with new friends made over the course of the week. Along the way we conduct breakout sessions, and free consulting from our invited Technical Leaders outside of dedicated class times.
It is our mission to provide unique, compelling, and life changing weeks of training while building long-lasting relationships between Thought Leaders in their areas of expertise and our students. With a 4:1 ratio, attendees immerse themselves in training, networking and problem solving. Students are able to bring real-world problems with them to discuss 1:1 or in small groups with our Technical Leads.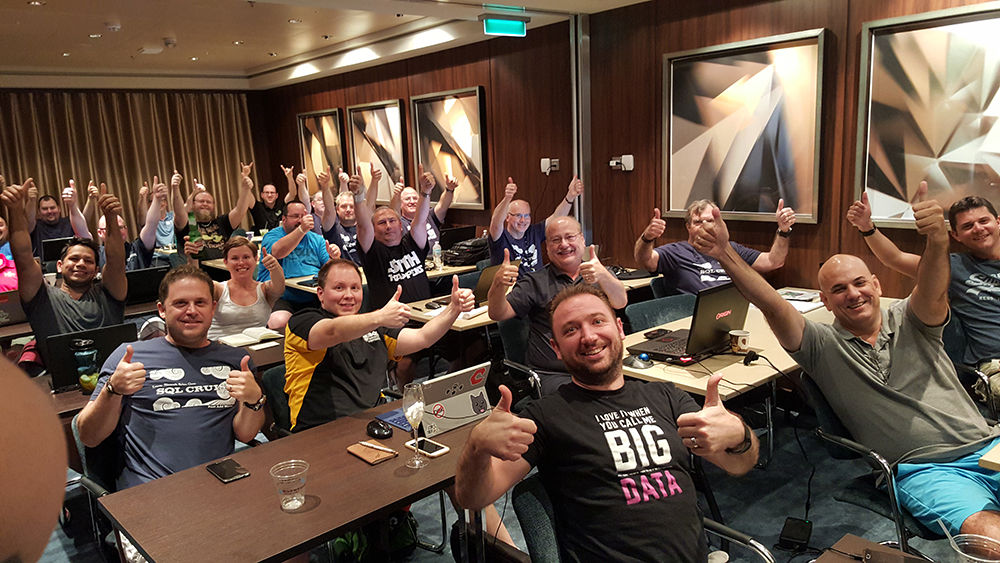 Our Alaska 2017 Training
This year's Alaskan SQL Cruise departs from and returns to Seattle August 12-19, 2017 and features a strong lineup of Technical Leads.
Bob Ward
Principal Architect for the Microsoft Data Group (Tiger Team), which owns the development and servicing for all SQL Server versions.
Inside SQL Server In-Memory OLTP
Inside SQL Server R Services
DBA Scenarios for SQL Server on Linux
Grant Fritchey
Product Evangelist at Redgate Software, Executive VP: PASS Board of Directors, Microsoft Data Platform MVP
Exploring Execution Plans
DevOps & Data
Manage Your Azure Databases Using Powershell
How to Leverage Redgate SQL Clone for Success
Argenis Fernandez
Principal Data Management Architect, Pure Storage, Microsoft Data Platform MVP, Microsoft Certified Master (MCM)
Modern Security Attack Vectors against SQL Server Environments
SQL Server Faster: All-Flash Arrays for Database Professionals
Allen White
Business Development Manager at SentryOne, Director: PASS, Microsoft Data Platform MVP
You Will Be More Efficient with PowerShell and SQL Server
Troubleshooting and Tuning Query Performance with SQL Sentry and Plan Explorer
SentryOne Product and Tools Deep Q&A
Andrew Kelly
Mentor with SolidQ, Microsoft Data Platform MVP
Managing Large Volumes of Data
Getting a Handle on Your System Performance
Query Store – Soup to Nuts
For full abstract details and biographies of our sessions and Technical Leaders for our 2017 Alaskan SQL Cruise please visit http://www.sqlcruise.com.
Our Alaska 2017 Itinerary
Our home for the week will be the NCL Pearl. We will be visiting Ketchikan, Juneau, and Skagway as well as a tour of Glacier Bay. We also will have two full days at sea sailing the Inside Passage and have a final stop in Victoria, British Columbia on Vancouver Island before we return to Seattle.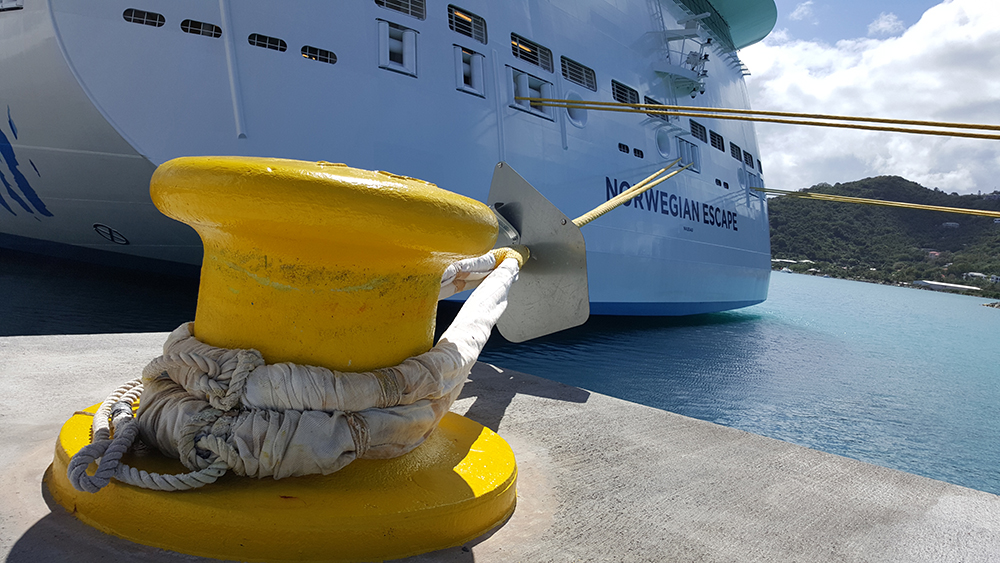 The Training Never Ends on SQL Cruise
At the end of the week of SQL Cruise everyone returns home with 24 hours or more of in-depth technical training, membership in a dedicated channel for asking for – and offering assistance as we tackle issues later in our careers, and a renewed focus on success after being able to Learn, Network, Relax, and Grow over the week.
Learn More and Register Before it's Too Late
For more insight into SQL Cruise and what is on deck for the week please visit our website: sqlcruise.com. Don't delay registering though. We limit our class size to 25 students in order to maintain a high ratio of Technical Leaders to students and staterooms are filling up fast!
Thank You Redgate and All of Our Other Dedicated Partners
Redgate has been a top-tier sponsor for every SQL Cruise we have produced. If you would like to learn more about the Redgate suite of tools available for Database Professionals please join us for the week. All top-tier sponsors of SQL Cruise take part in our Day of Tools training where we explore the offerings our sponsors have available, get internal tips and tricks into these products, and in some cases receive free licenses and also the ability to impact the future direction of the tools through opportunities for research & development participation. If interested in becoming a sponsor of SQL Cruise and spending a week embedded with decision makers and Thought Leaders in the Microsoft Data Platform please consult our sponsorship page and download our sponsorship plan.