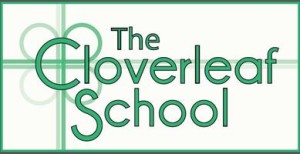 On Thursday March 14th (PI Day) in Duluth GA, Audrey Hammonds and Julie Smith will put on a spectacular SSIS training event to benefit the Cloverleaf School of Atlanta.
Both Audrey and Julie are SQL Server MVP's and have given a countless amount of their time to the SQL Server Community over the years. Visit their blog at http://datachix.com/ They have spoken at events all over the country and always draw a crowd. I have had the privelage of working with them to plan SQL Saturday 89 and SQL Saturday 111 in Atlanta.
The day of training will be split into two parts.
Part I Dimensional Modeling with Audrey
Why Transactional databases are the way they are—Codd's rules to live by
Why Codd's rules don't work for Reporting– Kimball's rules to live by
Fun at the whiteboard converting a transactional model to a dimensional model.
Part II Extract Transform and Load using SSIS with Julie
A tour of SSIS
Control Flow Basics
Data Flow Basics
How to load Dimensions with SSIS
How to load Facts with SSIS
Why SSIS has got such a bad rap sometimes.
Frameworks
What happened and when
When things go wrong, how to know the details
Top quirks of SSIS—what, why, and how to get around them.
You don't want to miss out on this training. Check out the event on Eventbrite. There is an earlybird rate so you don't want to miss out. Don't forget, the proceeds for this training go to a great cause.