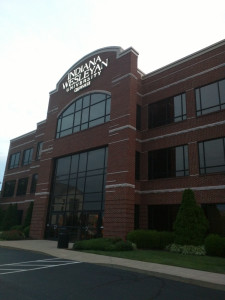 SQL Saturday Louisville is less than a week away!! A lot of hard work has gone into putting on this event by some great organizers and volunteers. It has been awesome to be part of the journey with them. You can check out the event homepage here and if your keen on checking out the schedule then you can check that out here
Fortunate this year to be co-presenting a lunch session with Justin Randall (b|t) "Break Through Your Data Performance Barriers with SentryOne" It's going to be a fun time as we look into a case study that our shop partnered with them on – going to be an epic time!!
This year will be our 10th event and while I have been a part of these for the last three years I would be remiss if we didn't take a moment and just thank the many who paved the way for our local community to get to where we are now. If you are coming to the event; please do look around and when you see a volunteer please give them a hearty thank you – believe me; it does go a long way.
Big thanks to our sponsors below for helping support us this year!