We're all busy people. We have jobs, families, and responsibilities out the wazoo. Little Timmy needs to be picked up from practice, Fido needs a walk, your boss needs that documentation tomorrow, oh, and your friend needs help moving (again). It's easy to let our own personal and professional needs get pushed aside. I guess I can skip the gym tonight, I'll just do extra cardio tomorrow. I don't have time to take a class right now, I'll take it next time.
But one thing you can do, something that doesn't have to take that much time, is get involved in PASS. You can devote as much, or as little, time as you want to PASS, depending on your needs and goals. And it's easy, sometimes you don't even have to leave the comfort of your own home/office/cubicle. Here's a little about what's going on this week in PASS and how you (yes you!) can get involved.
PASS Elections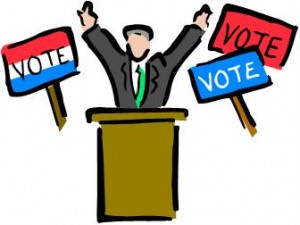 As I'm sure you've already heard, the PASS board elections are underway. This is your chance to make a difference in the future of this organization. Vote anytime between December 6 and December 20. For information about the election, the purpose of the board, and the list of candidates, visit the PASS Elections web site. Andy Leonard has also done a great series of interviews with each of the candidates on his blog.
So get involved, people! Vote early and often.
PASS Virtual Chapters
I confess, I'm a member of the Women in Technology VC, but I've never participated in any of the monthly calls (bad Colleen!). But I plan to change that. If you'd like to get more involved in PASS, a great way to do so is via the Virtual Chapters. There are plenty to choose from, with focuses ranging from Performance, to Powershell, BI to Virtualization. There's even a new Healthcare VC for those of you working in the healthcare industry. Go to the Virtual Chapters page and check out what interests you.
Here's what's coming up this week:
December 6
· 12pm EST – Performance – Tim Ford presents "The Periodic Table of Dynamic Management Objects"
December 7
· 4pm EST – Women In Technology – Monthly Conference Call (last one for 2011)
Go Local
Finally, if you're not already active in your local PASS chapter, why not? This is, by far, the best way to really get involved and make a difference. Don't have a chapter in your area? Start one!
For those of you in the Cleveland area, the December ONSSUG meeting is tomorrow night, December 6. This month the pre-session will be a Q&A session about the new SQL Server licensing, and then Jeff Mlakar will present "Using SQL Azure in an SSMS Add-in." Hope to see you there!