I am a little late in posting this, but I still wanted to share. It is a huge honor to be recognized as a Microsoft MVP for another year. I am humbled to receive this award again for the 2018-2019 cycle.
Thank you to all of you who provide constant support and opportunities for me to share what I know and learn about SQL Server to the community. Without you all, this would be impossible.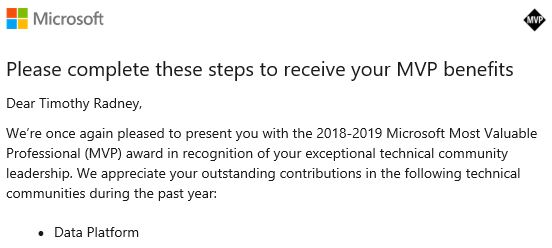 This is my 5th award and it is still such an honor to be recognized for doing what I love. Sharing and teaching about Microsoft SQL Server, both on-premises and in Azure.