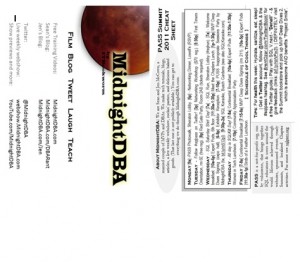 I made you something wonderful. It's a cheatsheet for the PASS Summit, which has info about us (of course), about PASS, some helpful tips, and best of all a list of cool things happening at this year's PASS Summit.
Choose your print-your-own flavor, or come and see me in person for the shiny postcard!
A few FAQ:
Print it! Fold it lengthwise, then in half again to make it sort of greeting-card shaped! (Or wait till you see me at the Summit, and get the shiny postcard verion.)
Not endorsed by PASS.
This lists days/times for most of the non-session events and Summit highlights. Check SQLPASS.org for the full schedule.
Yes, it's totally self-serving to us. But that's helpful to YOU, since all we do is teach and entertain. WIN-WIN!
Enjoy,
Jen McCown
www.MidnightDBA.com/Jen