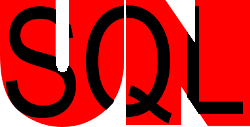 I began writing a story about, shall we say, a less than positive speaking experience…and then I realized: This is an Un-SQL Friday topic if ever there was one!
I hereby declare this Friday

Un-SQL Friday

. While

T-SQL Tuesday

is "…the SQL Server blogosphere's first

recurring, revolving blog party

….on the chosen [SQL-related] topic,"

UN

-SQL Friday is a completely intermittant blog party about something SQL-adjacent.
Read this blog, and then write whatever you want about Speaker Lessons Learned. Be sure to mention in your blog that you're writing for Un-SQL Friday, and link to this post. Oh, and have it up any time before midnight on Monday, June 6. That'll give me time to do the roundup before I'm off on a cruise ship for a week. (No, not a #SQLCruise ship, just a regular one.)
Your assignment isn't necessarily to write about a presentation FAIL, though you can certainly do that.  Anything that you think of when I say "speaker lessons learned" is fine…and that could be things you learned when you started speaking, or things you learned NOT to do by watching OTHERS speak, or…well, anything. This is Un-SQL Friday, after all.
I look forward to your letters. Er, to your blog posts.
If you don't have a blog, why not just post your thoughts in the comments? I'll put em in the roundup!
Happy days,
Jen McCown
http://www.MidnightDBA.com/Jen