Last week, I asked the Twitter hive-mind about its favorite tech companies: "Which SQL (or SQL-adjacent) tech companies are doing right, either by product, by promotions, or by people?" 
And then I put up a poll about the same thing.
And then LadyRunasuggested that this should be an Un-SQL Friday.
And THEN JEBacaniSQLDudesaid  " If UnSQL Friday is next week, how about calling it UnSQL Love, in honor of Valentine's Day weekend?

"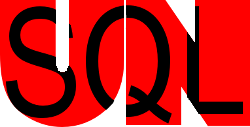 So that makes it time again, already for Un-SQL Friday, and this time we're gonna show the love.  For your favorite tech company. First, here's a little blurb on Un-SQL Friday:
I hereby declare this Friday

Un-SQL Friday

. While

T-SQL Tuesday

is "…the SQL Server blogosphere's first

recurring, revolving blog party

….on the chosen [SQL-related] topic,"

UN

-SQL Friday is a completely intermittant blog party about something SQL-adjacent.
See, we've been talking a lot lately about what companies are doing what right, and which companies are doing things WRONG WRONG WRONG. We spent all last week talking about the-hosting-service-that-shall-not-be-named…this week, let's get positive.
Assignment: Write a blog that tells us about a company (or more than one) that you think is doing the right thing. 
Requirement: Be sure to mention in your blog that you're writing for Un-SQL Friday, and link to this post. Bonus for using the Un-SQL Friday logo, above.
Due: Have your blog up any time before or on Wednesday, February 16.
You can take that and run with it however you like…the way I've been thinking, this includes things like community involvement, marketing and advertising, customer service, product design, etc.
Happy days,
Jen McCown
http://www.MidnightDBA.com/Jen
Self-promo: Remember to join us
live on Friday nights at 11pm CST for DBAs@Midnight,
the only tech webshow to be banned in Canada!
(Except for you, our Canadian viewers.)