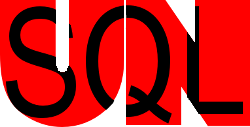 This started as just a regular blog…but it's sparked such a big conversation online, I've decided to make it an Un-SQL Friday.
I hereby declare this Friday

Un-SQL Friday

. While

T-SQL Tuesday

is "…the SQL Server blogosphere's first

recurring, revolving blog party

….on the chosen [SQL-related] topic,"

UN

-SQL Friday is a completely intermittant blog party about something SQL-adjacent.
Read this blog, and then write whatever you want about Tech Giants. Be sure to mention in your blog that you're writing for Un-SQL Friday, and link to this post. Oh, and have it up any time before the weekend (Saturday Jan 22) hits, mmkay?
Last week on Twitter I asked:
Attn authors, MVPs, & bloggers: Who are the IT giants you talk to/read that make you feel like a technical poser? No fair saying "everyone". (And we may as well rule out @PaulRandal, he's a given.)
People wrote back with names: Buck Woody, Kalen Delaney, us, Paul Randal, Kimberly Tripp, Chad Miller @cmille19 , Fabiano Neves Amorim @mcflyamorim , "Too many to name", Andy Leonard, Steve Jones, Brent Ozar, Adam Machanic, Grant Fritchey, Itzik Ben-Gan, Jorge Segarra, Jonathan Kehayias, Aaron Betrand, Glenn Berry, Don Jones, Conor, Paul White, Linchi Shea, Bob Ward, Brad McGehee, Dr. David DeWitt, Brian Knight, Goetz Graefe, Donald Knuth, Chris Date… So, it appears that I'm not the only one who does this.
It's wonderful that so many big names are so willing to give up so much content for free, and to be out there in the community. It's a big part of what makes them big names, actually…one could be perfectly brilliant, but without a blog or a book, how would we know?
The downside of this high availability of talent is that we're constantly comparing ourselves to the big names. If you spend a lot of time tweeting and reading blogs and books of your IT heroes, you (okay, okay, "I") inevitably start to measure the length of your knowledge against theirs, and fall far short.
But, any time this comes up with one of these industry giants, I always hear the same thing. "Thanks, but you should read [other industry giant]! S/he's absolutely brilliant!" Heroes have heroes, stars have stars. Everyone has someone to admire, and that's comforting.
From the people named:
And finally, two fine folk had this to say:
Mladen Prajdic (@MladenPrajdic): I don't hero worship anyone. simply because it's all a matter of knowledge that can be acquired. Never felt that way. since we have to understand everyone can feel like that on for various stuff
Paul Randal (@PaulRandal): I don't ever think about that. People I respect for their SQL knowledge and ability to convey it to others. Two things people often forget when thinking about #techgiants: 1) Everyone started with zero SQL knowledge. And 2) even the people that people most respect have silo'd knowledge. Everyone has *huge* knowledge gaps across SQL Server.
Excellent, Mladen and Paul…that's the whole point.
Happy days,
Jen McCown
http://www.MidnightDBA.com/Jen