I recently migrated an SSRS 2017 instance to a Power BI Report Server environment, as you can read in the blog post Migrate SSRS 2017 to Power BI Report Server. After quite some issues, the PBI RS Portal worked and I could happily browse SSRS and Power BI Desktop reports. The last on the last list was rendering Excel files in the portal. This feature would make everything come full circle: one single portal for all the BI-related content. Something I have been waiting on for years.
Of course it did not went smoothly.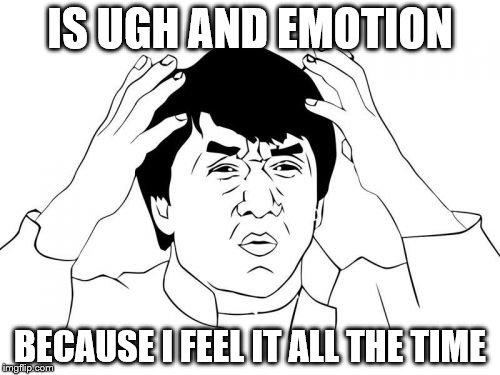 (ignore the typo)
We had an Office Online Server (OOS) installed and configured on a server. All the settings were set as described in the documentation. Opening an Excel workbook on the portal worked, the data was displayed, but once you would click on a slicer, a filter or tried to change the Pivot Table, you were greeted with the following error: "The workbook attempts to utilize ODC File to connect to a data source. You are not licensed to use this feature.".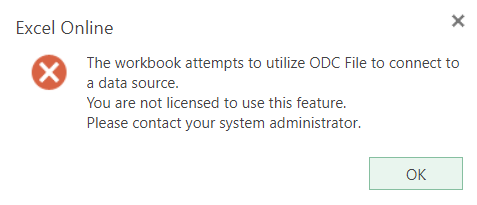 So I double checked the workbook to see if there's no ODC file. There was and I made it change into an OLAP query (by slightly changing the connection string. If somebody has a better work around, please feel free to share). Uploaded the workbook again. Same error. Apparently the error message about the ODC file is OOS-language for "something is wrong, but it has nothing to do with ODC files". Changed the OOS farm settings to allow editing. Same error. Double-checked OOS config settings. Same error. Made sure that the machine name was added as an admin in the SSAS server (it was) and added NT AUTHORITY\Network Service just to be sure. Same error. I dug into the OOS logs, but they just showed the same error. I ran profiler on the SSAS server and there was nothing. Literally nothing, there wasn't even a connection made to the SSAS server. Also, there is surprisingly little documentation on the subject of OOS and Power BI.
Then I noticed the OOS server wasn't the latest version. I installed the latest version of OOS on another machine, ran through the configuration again (the prerequisites seem eerily similar to those of Master Data Services btw) and re-configured the PBI Report Server to use the new OOS instance. It worked. Hoozah. I could refresh the workbooks, use filters, everything.
Moral of the story: always upgrade to the latest version if possible.