Do you ever wonder how your business intelligence (BI) and data warehousing (DW) environment compares to other companies and what steps you should be taking to progress your analytics platform?
One of the first steps in any BI project is an assessment of your company's readiness and capabilities for business intelligence.  That is where a Business Intelligence Maturity Assessment comes in.
A Business Intelligence Maturity Assessment determines what is the business need for BI, the ability of business processes and operational systems to support BI, the level of progress of current BI initiatives, future BI plans, and outlines the appropriate steps needed to make BI work.
A Business Intelligence Maturity Assessment helps companies to determine:
Business Need – Define what are the top business needs and demands for BI, as well as the benefits a BI program will bring to your company
Availability of Information – Whether the company has all the information they need to answer their current business questions and identify and easily support new business opportunities
Current Business Intelligence Capability – Assess the effectiveness of your BI organization and governance, identify current and future users of BI, assess the extent of transforming existing data into meaningful information, define standard KPIs and business transformation rules
Review of Current BI Systems – Including decision support, ad hoc query and reporting, analysis, forecasting, and data mining
Information Latency – How timely and up-to-date current information is and what gap analysis exists between current situation and future needs
The Business Intelligence Maturity Assessment should answer these questions:
Business need for BI and benefits
Review and assessment of existing systems and data
Analysis and recommendation of current BI organization and user groups
A good, free tool to use to determine the maturity of your companies BI/DW initiative is: TDWI BI Maturity Model Assessment Tool.  A pay option is at: Forrester's Establish Ongoing Processes To Assess Your Business Intelligence Maturity
Here are the three most common Business Intelligence Maturity Models:
The Data Warehousing Institute (TDWI):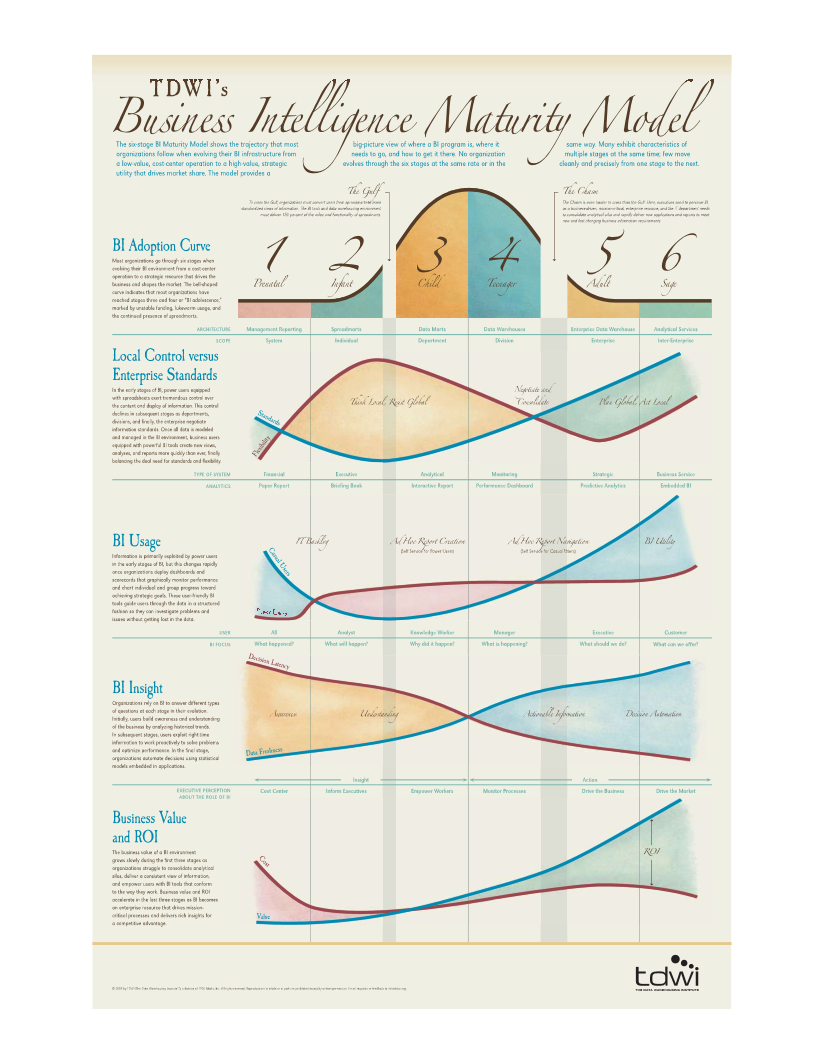 American SAP User Group (ASUG):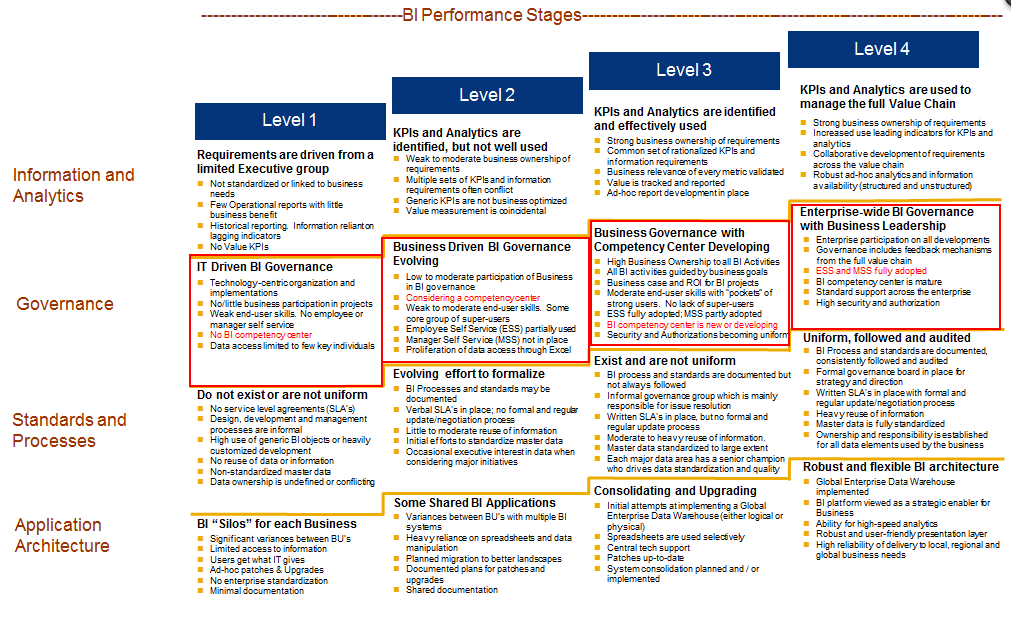 Gartner: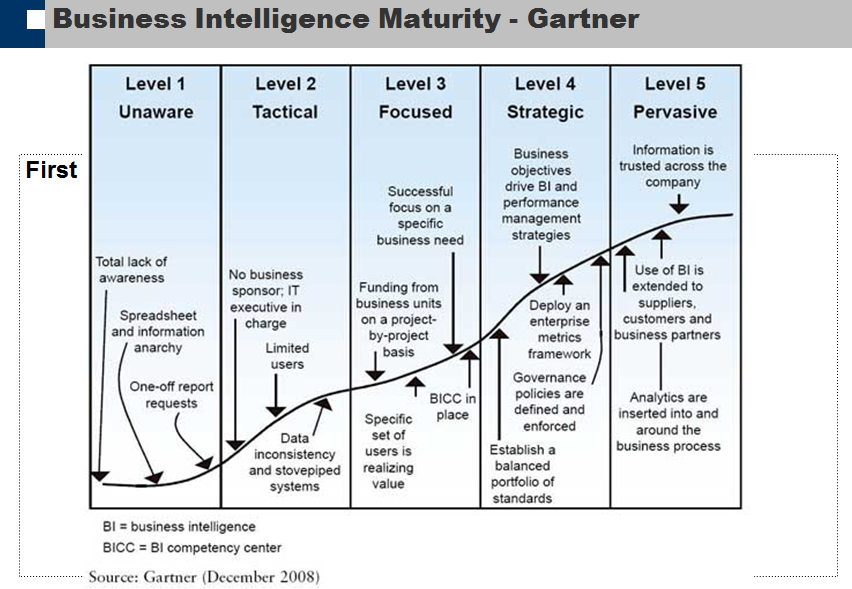 More info:
VIEW OF BUSINESS INTELLIGENCE MATURITY MODELS
Construct an Enterprise Business Intelligence Maturity Model (EBI2M) Using an Integration Approach: A Conceptual Framework
The Impact of an Effective BI Assessment